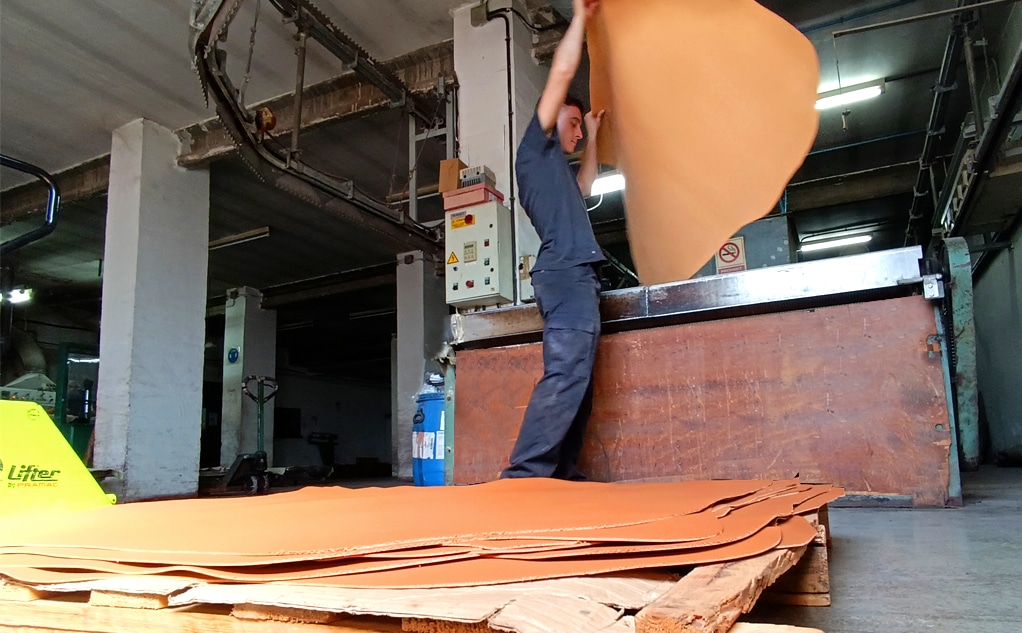 Ecology
Towards a Zero Impact of the tanning industry in Europe
15 / 05 / 2023
Original content by: Lederpiel
The Confederation of National Associations of Tanners of the European Community (Cotance) and the European union IndustriALL organized in mid-April in Valencia the conference Towards a Zero Impact of the Tanning Industry in Europe. With this meeting, the aim was to share different business and labor strategies to make the tanning industry a more sustainable and respectful sector with the health and safety of its workers. Among other topics, those attending the conference spoke about how to reduce the carbon footprint, as well as actions aimed at minimizing the accident rate in workplaces. During the day, a couple of visits were also made to two Spanish tanneries.
The event was attended by, among other actors from the tanning industry, representatives of Cotance such as Manuel Ríos and Gustavo González-Quijano; Carmen Arias, general secretary of the European Confederation of the Footwear Industry (CEC), and Anna García, director of the Spanish tanning employers' association Acexpiel, as well as members of the IndustriALL and UGT-FICA unions and the European Safety Agency and Health at Work (EU-OSHA).
You can read the original post HERE
Newsletter
Subscribe to our Newsletter and you will receive information about everything that inspires us, the main news, trends and much more.