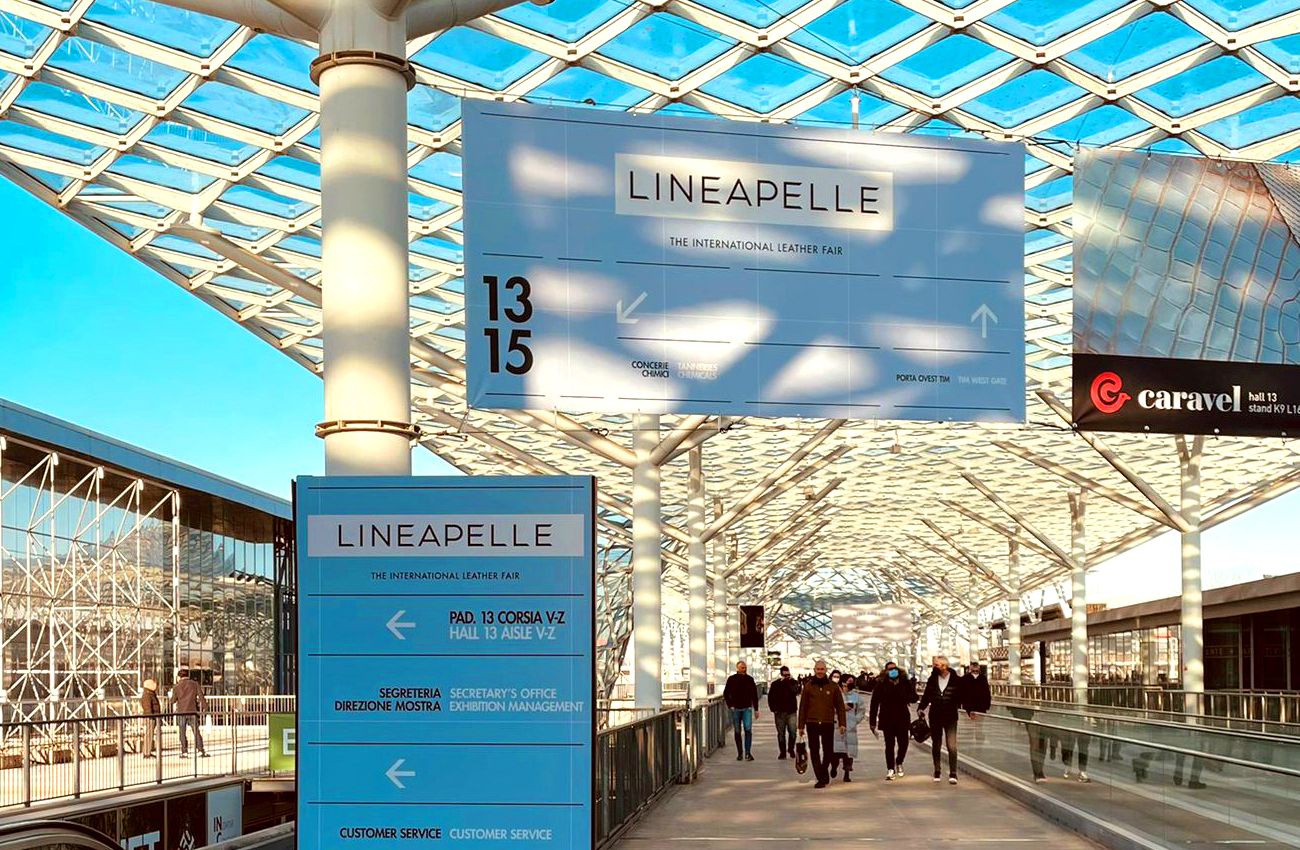 Fairs
Lineapelle: Recovering the vitality of the tanning sector
14 / 03 / 2022
Content published by: World Footwear
The last edition of Lineapelle, held in Milan from the 22nd to the 24th of February, welcomed more than 960 exhibitors from 31 countries, who were visited by more than 13 000 buyers. According to the organization, the 99th edition of one of the most important exhibitions of leather, accessories, components and materials for the fashion and luxury industries, offered a "reassuring and long-awaited sign of vitality" to the entire supply chain in the context of a new normality. Despite the absence of Asian visitors, the organizers highlighted the entries from France, Spain, the US, Turkey, Germany, the UK and Portugal.
«This edition of Lineapelle, which presented the trends for Spring Summer 2023, confirmed its dominant role as a reference point in the exhibition context of the fashion & luxury industry and well represented an increasingly selective market, oriented towards the search for maximum quality and service», commented the president of Lineapelle, Gianni Russo. The "return to freedom" and the rediscovery of nature, beauty, quality and durability, characterized the last edition of Lineapelle.
Splenda Leather, present in Lineapelle
Splenda Leather was present at this new edition of Lineapelle. It was a new opportunity to personally interact with customers and colleagues from the sector, as well as a great opportunity to learn about the new trends that will guide the tanning processes in the coming years. In Lineapelle, signs of recovery of normal activity prior to the pandemic could be seen and, above all, the will of the tanning sector to grow and advance. At Splenda Leather, in conclusion, we are satisfied with the progressive recovery of regular activity in the celebration of fairs and we trust that normal dynamics will soon be recovered.
You can read the original content HERE.
Continuar leyendo