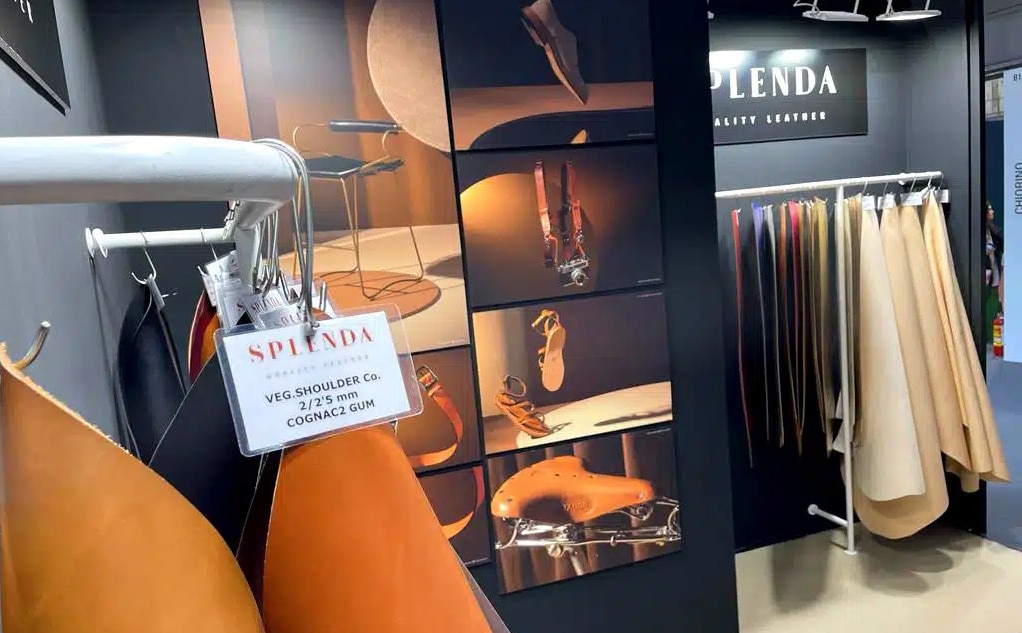 Fairs
The health of the tanning sector is strong and the future is hopeful
27 / 02 / 2023
Original content by: La Conceria
Let's start with a summary of the numbers: "The 1,161 exhibitors at Lineapelle 101," reads a note, "from 42 countries (61.7 percent Italian, 38.3 per cent foreign), welcomed more than 22,000 buyers and trade professionals to their stands. In other words, "42 percent more than the previous edition dedicated to summer collections (February 2022), 6 percent more than the winter edition (September 2022)." This would be enough, then, to share that this edition, which came in the midst of a complex and slow economic situation, was "energetic and superstimulating."
Splenda Leather in Milan
Splenda Leather has participated in this new edition of Lineapelle Fair. Undoubtedly one of the most relevant events in the sector and one that we have attended for many years.
This has been a highly positive edition. Once the global health emergency is over, we have once again been able to hold numerous meetings with suppliers and customers and we have been able to perceive first-hand the new imminent trends in our sector. And, above all, we have come back with a conclusion: the health of our sector is strong and the future hopeful.
Energetic, superstimulating
"It was supposed to be the edition of the complete return to the pre-pandemic dimension and which, as its slogan stated, set itself the goal of making tomorrow bloom," Lineapelle writes. So, it did." Dedicated to the 2024 summer season and held February 21-23, 2023, at Fieramilano Rho, the 101st edition of the show "closed under the banner of great energy and a series of stylistic and business stimuli, which were confirmed by the high turnout of buyers and the quality of the networking work carried out at the fair. A result of great positivity confirmed by the fast-growing numbers, which consolidate its role as the only global reference show for the fashion, luxury and design supply chain."
Renewed internationality
At the test of Lineapelle 101 (the fair that closed the train of exhibition events organized by the associations involved in Confindustria Moda) was the leather supply chain, which, after the great suffering of the pandemic, found a fair that had returned to its pre-Covid dimension. Here, then, was the hoped-for "return to pre-pandemic internationality," with 41 per cent of visitors arriving from abroad and a particular brilliance on the part of visitors from Germany, Spain, France, Portugal, the United Kingdom and the Netherlands, as far as Europe is concerned. Solid presence of Turkish operators, while from Asia very interesting and reassuring were the entries of Japanese and Korean buyers, along with the initial return of Chinese."
Market Sensations
In terms of business, "Lineapelle 101 intercepted a complex economic phase, slowed down-after a positive 2022-by a series of factors (from the war in Ukraine to the inflationary trend) that, according to exhibitors' statements, could nevertheless begin to unblock the market between the end of the first and the beginning of the second quarter, thanks also to the reopening of China."
You can read the original post HERE.
Newsletter
Suscríbase a nuestra Newsletter y recibirá información sobre todo lo que nos inspira, las principales noticias, tendencias y mucho más.