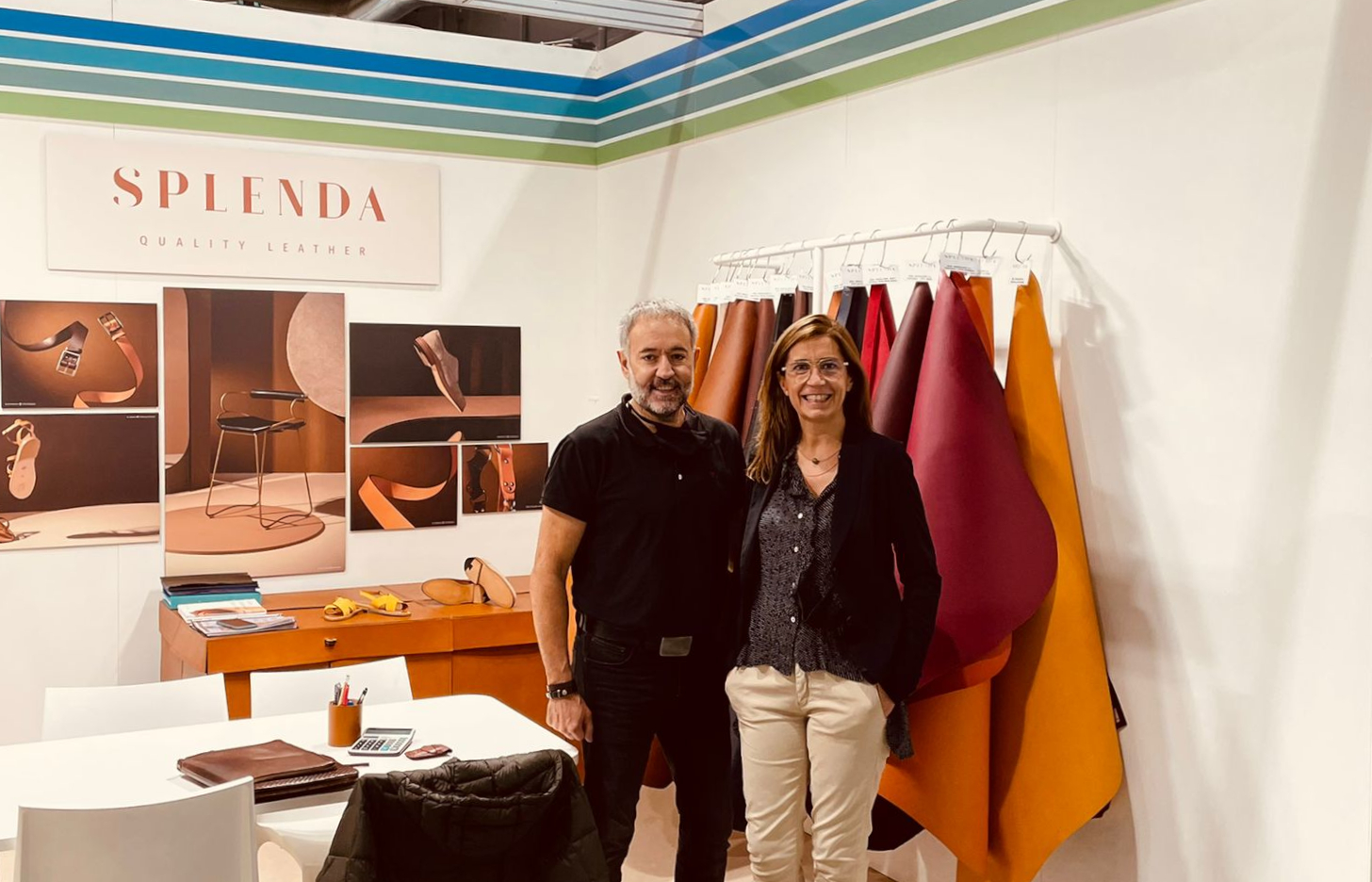 Fairs
A restart with a bang: more than 11.000 visitors at Lineapelle
29 / 09 / 2021
Original content posted by: LA CONCERIA.
A restart with a bang. It is that of Lineapelle which closed its stands after three days of exhibitions and events that brought more than 11,000 visitors from over 70 countries to the fair.
Splenda Leather has been present at this fair, thus reactivating its international face-to-face activity. It has been a pleasant experience and a great satisfaction to be able to meet colleagues and clients again in such a special event as is certainly the case in Milan.
Restart with a bang
The return in the presence of Lineapelle, from 22 to 24 September at Fieramilano Rho «showed a reassuring energy and positivity» –writes the fair in a note–. More than 11,000 visitors, from over 70 countries, went to discover the collections for winter 2022/2023 presented by 725 exhibitors, demonstrating that the market has a concrete desire to restart the engines. The world, therefore, has returned to LINEAPELLE. And the exhibition confirms itself as «the best place to be» for searching materials for the manufacturing industry of fashion, accessories, design, automotive.
A turnout that we never imagined
«An excellent restart –comments the president of Lineapelle Gianni Russo–, with 725 exhibitors who have given life to a frenetic activity, presenting collections of the highest profile. We had a turnout that we never imagined could reach these levels. This gives us hope for a return to normality". The panorama of the origins of visitors is very significant, on which the international restrictions due to the management of the pandemic weighed. In the top ten are Germany, France, Spain and Portugal. But non-EU countries (such as Switzerland and Turkey) also appear along with the United States. There was no shortage of representatives from major manufacturing countries (China, Brazil and Vietnam) and buyers from strategic markets such as the Russian Federation, the United Arab Emirates and Japan.
You can read the original content HERE.
Newsletter
Suscríbase a nuestra Newsletter y recibirá información sobre todo lo que nos inspira, las principales noticias, tendencias y mucho más.